low acid coffee what are the benefits and where to get it
WITH more than a billion regular drinkers around the world, there is no doubt that coffee is one of the most loved and cherished drinks out there. Every morning, we wake up and reach for a piping hot mug of hot brew or a shot of espresso to get us through another tiring day.
Every night, we go to sleep looking forward to waking up and taking that first sip of coffee that burns our tongues, but in the best way possible. Coffee is no less than a drug to most of us; only we're addicted to a relatively healthier drink!
Besides giving us the strength to take on the day and give it our best, modern medicine has proven that coffee offers plenty of health benefits. Being a natural stimulant, coffee improves our cardiovascular functioning while lowering the chances of respiratory diseases, strokes, and infections. Coffee can also help maintain optimal insulin levels for diabetes management.
For most Americans, coffee is the largest antioxidant source in their daily diets. It reserves the harmful effects of excessive sun exposure, reverses early signs of aging, and improves our immunity.
While all of these probably sound great, most of us slowly lose our ability to stomach our favorite drink as we grow older. We mentioned above how coffee acts as a stimulant. While it does great things for your body's system, it can also stimulate your stomach acids, causing diarrhea and dehydration. 
Have you recently found yourself rushing to the bathroom right after you finish your morning cup of coffee? Yeah, that's the coffee rumbling about in your stomach! 
Caffeine has been labeled as a common trigger for most people dealing with acid reflux or gastroesophageal reflux disease (GERD). If you love having coffee but can't stomach it lately or getting heartburn and discomfort in your abdomen, that's the caffeine aggravating your insides. And you need to do something about it!
What is Low Acid Coffee? 
Introducing low-acid coffee, your solution to any digestion problems or esophageal inflammation caused by caffeine. But before we get into that, let's first understand why coffee causes acidity issues in the first place.
When companies offer low-acid coffee, they're essentially referring to the pH levels of your drink. The lower the number on the pH scale, the more acidic the substance is, with higher numbers representing alkalinity.
Our internal body conditions generally favor a neutral pH level which is why the acidic levels of regular coffee don't sit too well. Regular coffee is almost always on the acidic side, ranging from 4.85 to 5.13 on the pH scale. It may be less acidic than soda or beer.
Still, most coffee drinkers will easily consume 2 or even 3 cups of coffee a day, causing the acidity to accumulate and result in health issues like irritable bowel syndrome, GERD, and numerous digestive conditions.
This doesn't mean all of the acids in our coffee are bad. There are actually over 30 different kinds of natural acids in our coffee. Among these, the two most important ones are:
Chlorogenic Acid -

This acid is packed with antioxidants and other nutritious substances that offer us health benefits. You can consider this a good acid.
Quinic Acid -

On the other hand, we have quinic acid, which is a harmful byproduct of the roasting processes. If your coffee hasn't been roasted properly, reheated frequently, or burned, it will have higher concentrations of quinic acid which results in heartburn and an aggravated stomach lining. 
This leads us back to what low-acid coffee is and why it's better for people with GERD. Low-acid coffee is a coffee variety that has been treated and roasted to have minimal concentrations of quinic acid.
This means that it will still contain all of the flavor and health benefits from chlorogenic acids, but it won't result in stomach problems or a burning sensation in your abdomen. Sounds like the best of both worlds, does it not?
Low-acid coffee varieties mostly have a pH level of 6, which is quite close to the neutral pH conditions of our bodies. This makes low-acid coffee the perfect way for people with GERD or other stomach conditions to continue enjoying their coffee without having to take antacids daily.
Some of the best places to obtain your low-acid coffee beans from including the plantations found in: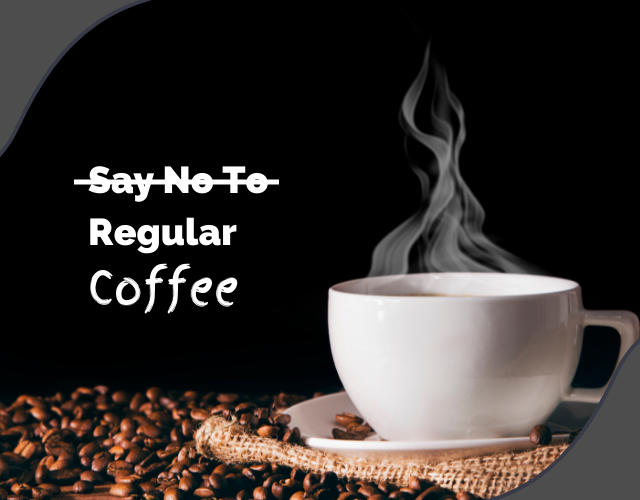 Why You Should Give Up Regular Coffee Already
By this point, you're probably thinking low-acid coffee is only for people with stomach problems or GERD. We're here to tell you that isn't the case! There are several benefits of low-acid coffee for every regular coffee drinker, whether you have a stomach condition or not.
That's because aside from causing your stomach needless stress, high acid coffee varieties also harm your teeth and other body components in the long run.
Here are some other reasons why low-acid coffee is the better choice if you drink it regularly.
Regular coffee causes your enamel to wear down and erodes the outer layer of the tooth. It will also stain your teeth and result in discoloration.
The acids in regular coffee can be particularly harsh for people with IBS. They irritate the intestinal lining and can promote the formation of stomach ulcers.
Coffee has a laxative effect on most drinkers, causing them to use the restroom frequently.
Low-acid coffee is gentler on the stomach and works better for people with dairy intolerances, gastric ulcers, or gluten allergies.
Coffee with lower acidity levels is more workout and diet-friendly. It helps fitness enthusiasts avoid the burning feeling and allows them to maintain a healthier food lifestyle.


The higher antioxidant levels of low-acid coffee make it enriched with amazing anti-inflammatory properties.
Low-acid coffee is effective for people with insomnia.
It prevents muscle soreness and inflammation.
Patients with Crohn's disease can have low-acid coffee without any health complications.
How is Low Acid Coffee Processed
Now that you're better informed on what kind of coffee to opt for let's take a closer look at the low-acid coffee preparation techniques and how they differ from regular coffee. There are two different methods commonly used to create your low-acid coffee variety.
Dry Processing -

Perhaps the oldest coffee processing method known to man, dry processing is the natural process used to ensure low-acid coffee beans. It consists of sun-drying the freshly picked coffee cherries for a few days and then storing them.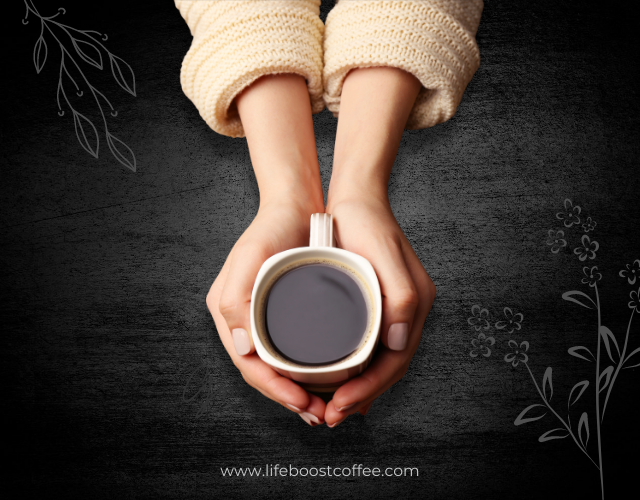 After about a week has passed, these cherries are removed from storage, and the outer layer is peeled off, resulting in low-acid coffee with delicious, earthy tones.
Semi-Dry Processing -

Secondly, we have the semi-drying process, which is also called wet-hulling. During this process, the fruit is separated from the coffee beans, and the skin is peeled off immediately. The remaining pulp is left to dry under the sun for a week, offering a low-acid coffee variety with a yummy combination of flavors.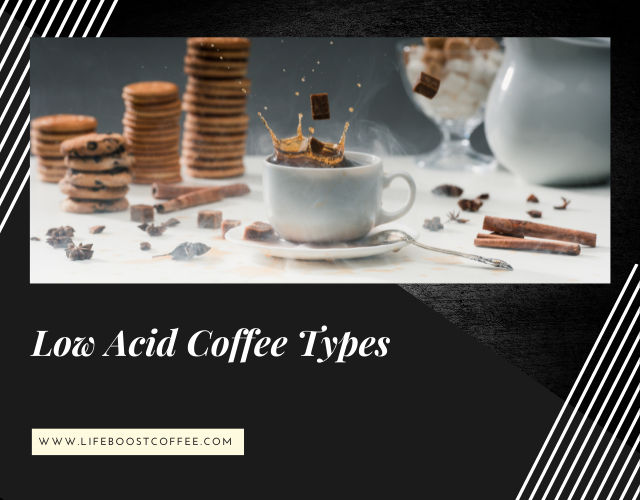 Types Of Low Acid Coffee
Another important factor to consider is how your coffee has been made to be low-acid. Coffee manufacturers commonly use either of these two techniques:
Treated Low Acid Coffee - 

 Different techniques are used for preparing and roasting low-acid coffee to perfection. This method is generally applied by Brazilian coffee growers as they slow roast the coffee beans for a longer period of time. The increased exposure to heat results in most of the quinic acid being burned off, resulting in smoother tasting, low acid coffee.
P.S. It's even better if these beans are steamed to remove their outer coating before the roasting procedure.
Inadvertent Low Acid Coffee -

Next, we have low-acid coffee that is also called inadvertent coffee. While most people believe that coffee plants grown in low elevations produce low-acid coffee beans, this is sometimes found to be untrue. 

Lifeboost cultivates its coffee beans from plantations located at elevations of over 5700 feet in Nicaragua. Despite this location, our coffee beans are exceptionally low in acidity levels ensuring perfect digestion!
This is a result of carefully deciding the soil in which the coffee plants grow. Nicaragua's low acid and highly fertile soils allow us to offer inadvertent low-acid coffee beans for optimal health and energy levels.
Use a Dark Roast of Coffee Beans - 

Opting for dark roasted coffee beans like the Embolden Dark Roast from Lifeboost is a great way to ensure minimal acid content in your drink. You can make your coffee even gentler on your stomach by brewing it for a longer time period and using lower water temperatures. All of these factors work together to either burn off the acids or leave them unextracted from the coffee bean oils - achieving the same goal of a well-brewed cup of low-acid coffee.

P.S. If you've noticed that caffeine itself is a major trigger for your GERD, you should try our Dark Roast Decaf coffee now

and thank us later!
Cold Brew - 

If you enjoy a refreshing cold brew during those hot, sunny days, you're going to love Lifeboost's low-acid coffee! Coffee beans from Lifeboost already have naturally low acid levels, and cold brewing them further lowers acidity to offer you a perfectly delicious and aromatic cup that is super gentle on the stomach!

All you'll need to do is steep your coffee grounds in cold water for 12 to 24 hours for a brew that is 65-70% lower in acid content. Strain the mixture after you have brewed for enough time and it looks strongly concentrated.

Then, you can dilute the cold brew as per your taste, add in some milk, creamer, or sugar and enjoy your chilled drink! Since cold brews can easily be stored for a week, be sure to make a large enough batch to make all of your mornings so much better!
Always buy Arabica beans from Lifeboost, as they're known to have exceptionally low acid levels.


Get freshly roasted beans in small batches.


Brew for a longer time to reduce your coffee's acidity levels.


Adding some non-dairy milk or creamer will cut down the acidity. Almond milk works great to neutralize coffee acids!


Select organically sourced beans that have been certified (Lifeboost coffee is a great choice!)


Use a paper filter when brewing your morning coffee.



Opt for darker roasts as they have lower acid content.
Where to Get Low Acid Coffee? 
Now that you've learned of all the benefits of low-acid coffee and discovered the best preparation techniques, there's just one little step left - finding a delicious low acid blend to brew. If you're anything like us, you probably rely on your morning coffee to get you through the day. But, with so many different coffee brands out there, how do you decide which would be the right choice?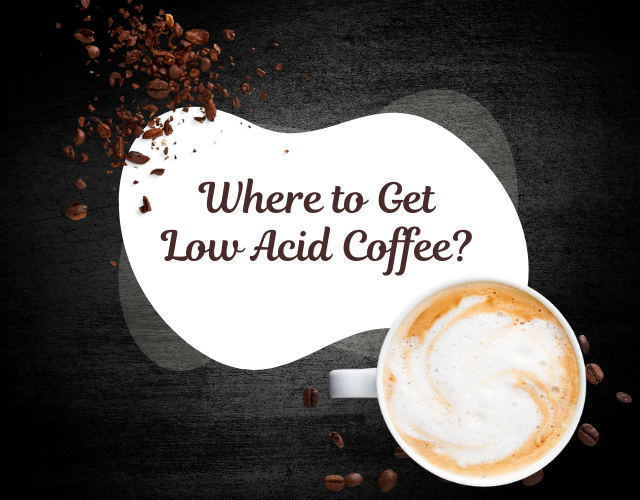 Well, as we've learned above, the first thing to consider is whether the coffee beans are low-acid since you'd want to make the most of the additional benefits they offer.
When it comes to low acid coffee brands, Lifeboost Coffee is at the very top of the game. It is a well-known and loved coffee brand that is known for placing utmost focus on premium quality, sustainability, and improved health.
Lifeboost offers single-origin coffee beans from plantations in Nicaragua, ensuring that they are exceptionally low-acid and free from any toxins.
Their coffee plants are located among guava trees for better shade, a hint of sweetness, and better harvesting conditions for the farmers. Moreover, Lifeboost also adopts a pesticide and chemical-free growing cycle for clean mountain-grown coffee beans.
Here are some other reasons that make Lifeboost the superior choice for low-acid coffee and why you should try it out on your next coffee order!
Healthiest Low Acid Coffee - Nicaraguan coffee beans are known for their smooth body and delicious flavor. To capture it even better in their products, Lifeboost has carefully selected plantations at elevations of around 4,000 feet.

This allows the coffee plants to grow slower, thus developing a richer flavor profile. On the other hand, the elevation is low enough for the beans to have low acidity levels for better digestion and lesser chances of causing heartburn.

Want to know another secret that makes this coffee better for your health? The coffee beans from Lifeboost are full of antioxidants that offer protection against the free radicals that our bodies are exposed to daily.

Regular Lifeboost coffee drinkers have reported better liver and pancreatic functioning. These antioxidants also help slow down your body's aging process, boost energy levels, and improve immunity, all mixed into your delicious cup of coffee!
Enhanced Coffee Experience -

Lifeboost's coffee beans are known for their sweet, citrusy undertones paired with subtle notes of chocolate and caramel for a truly elevated coffee experience.

As soon as you start brewing this low-acid coffee variety, you'll notice your kitchen filling up with that warm, deep aroma of caramel along with a slight nuttiness that makes it so much better.

These coffee beans have a crisp and clean taste, no matter what roast you go for. It allows you to truly enjoy the complex flavors of these beans individually without the undernotes getting muddled.
Supporting People, Environment, and the Wildlife -

Lifeboost is among the few coffee brands that focus on what's good for the planet while growing their plants. Instead of simply opting for the best growth conditions,

they also take into consideration the most sustainable methods for growing, harvesting, and roasting - ensuring that your cup of coffee is made from clean energy.



By incorporating these principles in all of their business decisions, Lifeboost has truly earned its spot among the most eco-friendly and reliable coffee brands. They also limit their coffee variety to fairly traded, organic coffee blends, available in a variety of different roast levels.
Individually Hand Selected Premium Beans - Each cup of coffee made from Lifeboost's coffee collection has individually hand-selected, premium beans harvested by expert local farmers. These beans are grown to full maturity at a slow pace to ensure maximum flavor development.

Furthermore, by picking out the beans one at a time, our harvesters promise gourmet blends that are fermented for more than 25 hours to ensure safe skin removal without damaging the seeds. No chemicals or peels are used in any of the steps.
Tested for Zero Mycotoxins -

The main problem that most regular coffee drinkers face is the presence of mycotoxins in their daily morning drinks. Mycotoxins are metabolites present in most coffee varieties that can be quite detrimental to human health. They cause a wide range of health issues, including hypertension, kidney diseases, and are suspected to be carcinogens.

A study researching coffee beans revealed that more than 90% of coffee beans worldwide were contaminated by mycotoxins even before being processed. This means that the coffee cup currently placed on your work desk could have numerous harmful contaminants swimming in it. Contaminations mostly happen when blends of coffee are made by using different kinds of beans collected from all over the place. It often results in a mixture of high and low-quality beans getting mixed together in a bag full of mycotoxins.

Our customers deserve better than that!

Therefore, Lifeboost has a no-fillers policy, ensuring that your bag of roasted coffee beans is single-origin and roasted to your desired level. We also prepare our beans through a unique hybrid of wet and dry processing to prevent any molds or mycotoxins. Lastly, we have set rigorous health and quality standards to ensure that there are absolutely no harmful substances in your coffee. Our batches are tested in a lab and cleared through numerous checks for moisture, quality, and mold before being roasted for you.
Roasted-to-Order for Freshness -

As a final measure to bring our customers superior quality coffee beans that offer a rich flavor profile, we roast the beans after you place your order. Instead of your coffee beans sitting on the shelves for months, we want you to be able to indulge in the deep aroma and taste that only comes from the fresh and healthy coffee beans.

Therefore, our roasting process begins only AFTER you've selected which variety of beans you prefer and the roast level you want. This allows the beans plenty of time to degas while being shipped to you, ensuring that you receive beans ready to make you the perfect cup of liquid gold!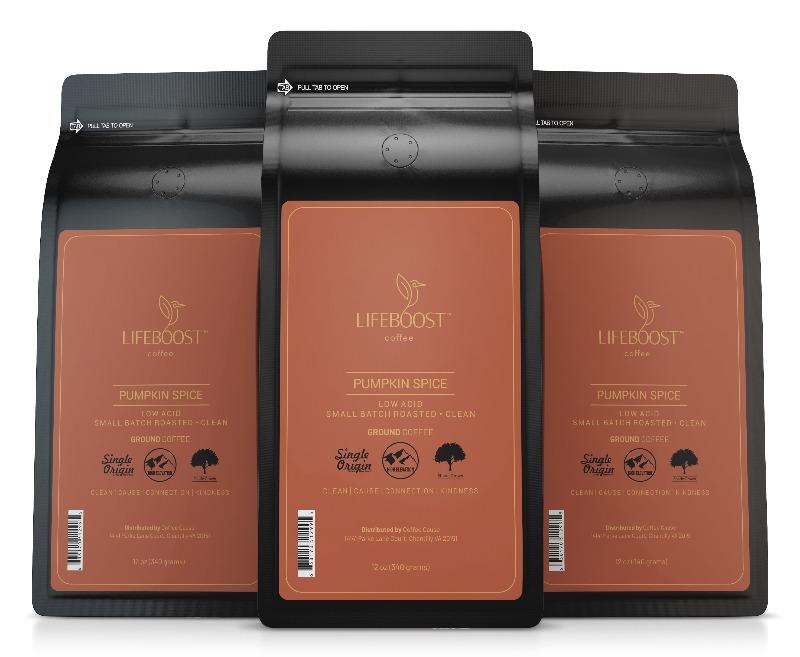 Get Your Low Acid Coffee from Lifeboost Coffee Today! 
Now that you've gone over our guide on having coffee with acid reflux, you already know how important it is to select low acid beans and utilize the correct coffee preparation techniques. Low acid coffee may not be easy to find, but trust us it'll do wonders for your new food lifestyle!
If you've been searching for some delectable and aromatic options for your morning coffee, we have the perfect recommendation for you! Check out Lifeboost's impressive coffee subscription, which boasts premium, non-toxic beans delivered straight to your doorstep! Not only are our gourmet coffee beans among the tastiest and healthiest ones found worldwide, but they are only exceptionally low in acidity - making them ideal for people who suffer from acid reflux.
We ensure low levels of acid by bringing you single-origin beans, unlike other subscriptions that send coffee beans from various plants and countries. This automatically makes our coffee purer as each Lifeboost Coffee bag contains beans from the same plant growing on the same farm and thus having a similar roast profile. Our beans are purely obtained straight from the most treasured national reserve and top coffee farm in Nicaragua.
To offer a truly elevated coffee experience, we also guarantee that our coffee won't bother your stomach at all! Curious about how we make this possible? It's because there simply aren't any toxins, GMOs, pesticides, or harsh chemicals used which could irritate your esophageal lining or cause inflammation. Sounds like a dream come true, does it not?
Here are some more ways in which our coffee is designed to be low acid for a better drinking experience:
Shade-grown beans.
3rd party tested for mycotoxins.
11.5% internal humidity maintained.
Boost of clean energy.
Ready to enjoy the healthiest, most delicious cup of coffee that'll leave your kitchen smelling HEAVENLY? Order from Lifeboost Coffee today and get free shipping on all orders above $50!
Is Acid-Free Coffee Possible?

Tyler's coffee is the only coffee we're aware of that claims to be acid-free 100 percent of the time. Instead of being acid-free, most coffees are labelled as "low acid." The term "acid-free" refers to a pH level that is neutral. The pH scale runs from 0 to 14, with 7 representing neutrality. The lower the value, the more acidic the solution.

 

Although decaffeinated coffee is acidic, research has shown that it contains less acidic content as compared to the caffeinated variety. It has been discovered during the extraction process, the amounts of phenolic acid were decreased. Because caffeine causes your stomach to generate more acid, decaf coffee is less likely to induce heartburn and acid problems than caffeinated coffee.

 

GERD can be worse by a variety of factors, including coffee. Food regurgitation, trouble swallowing, and chest discomfort are some of the symptoms. Although there is presently just one coffee with a pH level of neutral, there are numerous coffee companies that provide a low acid alternative.

Caffeine can cause heartburn and GERD (gastroesophageal reflux disease). Regular coffee is a high-caffeine beverage, with more caffeine than tea or even soda. As a result, decaf coffee may be an alternative for people who want to reduce the amount of heartburn induced by coffee.

 

For individuals who have been diagnosed with GERD, less acidic coffee may be a better alternative. C caffeine increases the formation of stomach acid, therefore choosing a less acidic coffee bean brand, one or one that contains less caffeine can help to prevent acid reflux.

 

Can You Buy Low-Acid Coffee from the Grocery Store?

We've offered you a low-acid coffee option to try the next time you're craving a cup. The disadvantage is that some of the goods we recommend must be bought online. But what if you're in a hurry and need low acid coffee right away - no shipping, no waiting?

 

Of course, you go to the grocery shop, where you'll most likely discover a few low acid coffee options to satisfy your taste buds. Whether you are going to Trader Joe's, the grocery store around the corner or online, it's always best to conduct some research before you go, since items will differ based on the location of your store and the brand.

 

Does the Content of Caffeine Matter?

This is a big question, especially when it comes to making the coffee less acidic. It's no secret that many coffee consumers appreciate the caffeine level of their beverages. It gives you the motivation to get out of bed in the morning and, for some, in the afternoon. When it comes to the effects of coffee on the stomach, though, most studies suggest that caffeine isn't an issue. To level the playing field, some studies that looked at different coffee blends and their effect on stomach acid production used coffees with similar caffeine content. It should be noted here that no matter how much caffeine is in the coffee, the bioactive compounds which are responsible for decreasing or increasing the digestive juices in the stomach could interact with each other.

 

Is Espresso More Acidic Than Coffee?

The short answer is - no Since espresso beans are typically roasted darker than those used to make normal drip coffee, and many of the organic acids in a dark roast are burned away during the lengthier roasting process. As a result, the acid content of the coffee is reduced. Keep in mind that the darker the roast, the lower the level of acidity in the coffee beans.

 

Is Tea More Acidic than Coffee?

A cup of black or green tea will likely have less acidity than a mug of newly brewed coffee. However, much like coffee, the acidity of tea varies depending on the kind and region of origin, thus the answer to this question is dependent on those aspects.

 
MEDICAL DISCLAIMER
This content is for informational and educational purposes only. It is not intended to provide medical advice or to take the place of such advice or treatment from a personal physician. All readers/viewers of this content are advised to consult their doctors or qualified health professionals regarding specific health questions. Neither Dr. Charles Livingston nor the publisher of this content takes responsibility for possible health consequences of any person or persons reading or following the information in this educational content.
All viewers of this content, especially those taking prescription or over-the-counter medications, should consult their physicians before beginning any nutrition, supplement or lifestyle program.