Lifeboost: The Coffee Of Champions
For nearly 100 years Wheaties has been referred to according to the cereal's popular ad slogan: the breakfast of champions. 
But, here in the 21st century, there may be a new go-to for elite athletes. 

Okay, so we can't truly say that athletes are forgoing the century-old sports-associated Wheaties brand, but we can tell you what one of the best of the best chooses each day... Lifeboost coffee! 
Each and every day, world champion snowboarder, Lindsey Jacobellis, chooses to fuel her mornings with Lifeboost.
One look at Lindsey, her achievements, routines, her dedication, and life in general, you'll quickly see why the choice for the healthiest coffee on the planet is a wise one.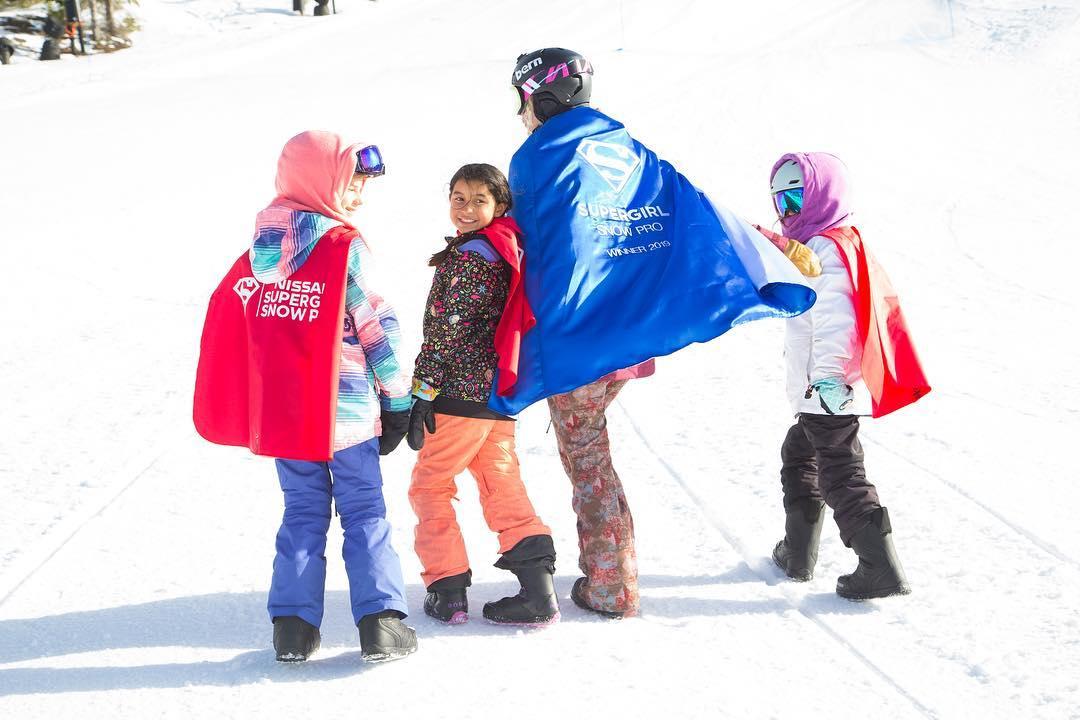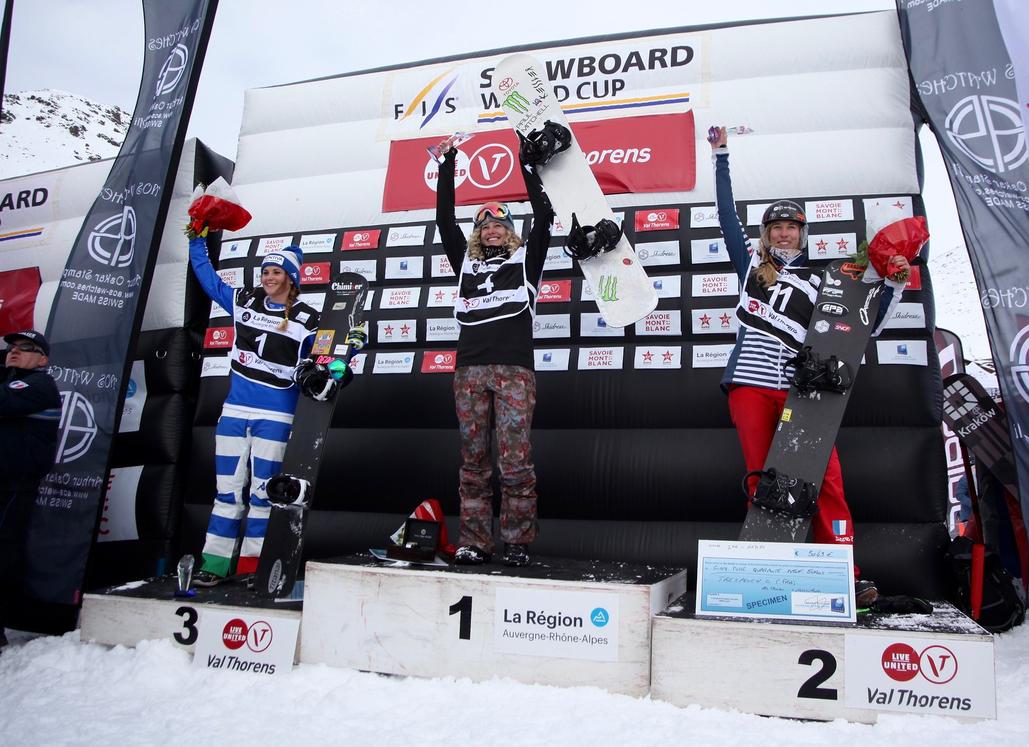 Being "the most decorated athlete in the history of snowboard cross," Lindsey Jacobellis takes the meaning of champion to a whole new level.
Competing in her first X games at the young age of 15, she was setting records as a champion in snowboarding before she could legally drive a car.
Jacobellis is a four-time Olympian, taking home the silver in Torino in 2006 (her first Olympic appearance). She has since made the Olympic team competing in the snowboard cross event for the:
2010 Vancouver Olympics, placing 5th
2014 Sochi Olympics, placing 7th
2018 PyeongChang Olympics, placing 4th
Snowboard cross, originally referred to as boardercross, is an event involving multiple riders racing down an inclined course as they are presented with challenges regarding balance, control, and speed. 
From 2001 to 2019, Lindsey has been a World Cup Gold Medalist 31 times! 
She is also a 10 time X games gold medalist, and a 6 time World Champion. 
So, what does a day in the life of a champion look like?
Daily Grind With A Champion

 

One thing that most successful people have in common is routine. Disciplined folks in every walk of life testify that a daily routine is a contributor to their success. 
So, what does a typical day look like for a world champion? 
According to Lindsey, her day starts simple. 
First thing upon waking, Jacobellis brushes her teeth and has a big glass of water. Then, it's time for a walk with one of her loves, her dog Gidget, a yorkie/silkie mix. 
After returning from that 15-20 minute walk, it's time to heat water for her french press... 
As the water heats, she grinds her favorite coffee for a fresh cup. 
She feeds Gidget, preps her breakfast of eggs and vegetables, as the smell of Lifeboost coffee, medium roast, now beckons her. The coffee is ready in her french press, and she can enjoy a cup of health with her breakfast, now ready to fully tackle her day. 
Finishing up her meal and her coffee, with some music playing in the background putting her "in the zone" for the day ahead, she checks her email (don't we all), and with her goals in the forefront of her mind and efforts, it's time for a run and a workout.
One way that Lindsey stays fit while enjoying the California sun still involves a board, minus the snow. On non-training days, Jacobellis enjoys surfing when the waves are just right to help her cardio and improve upper body strength.
But, training, athleticism, and championships aren't the only things that define this snowboarder...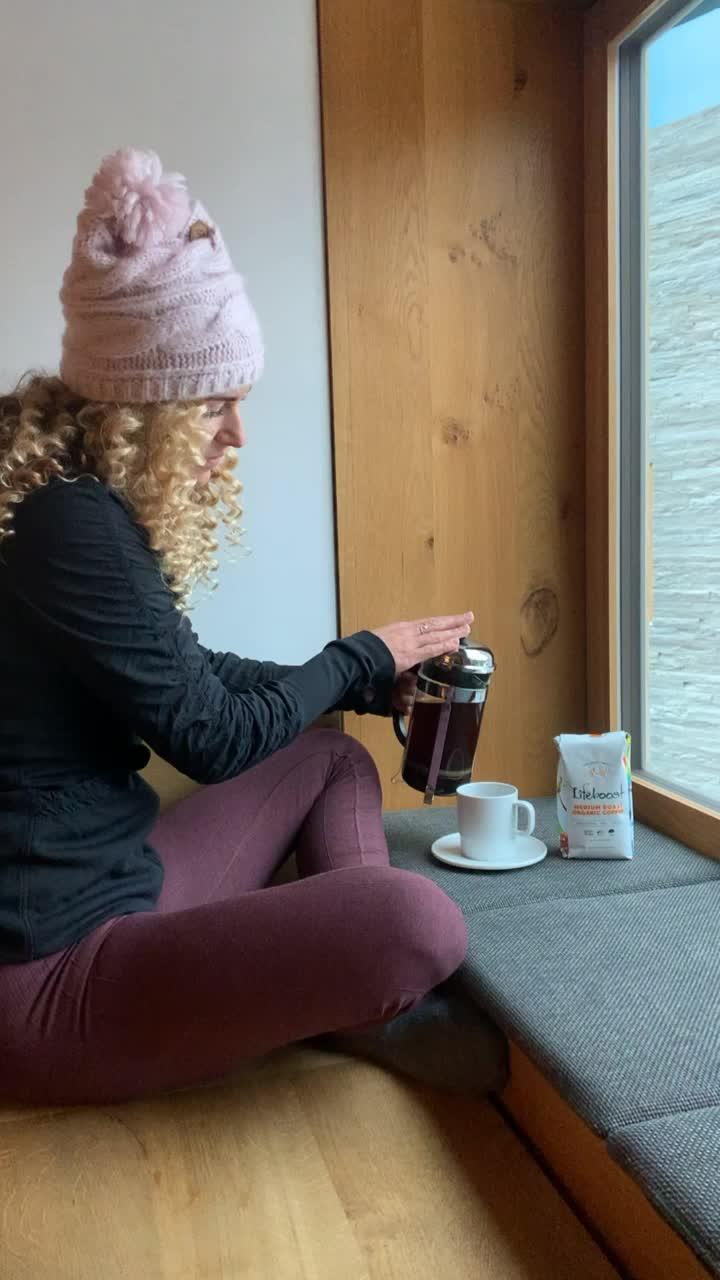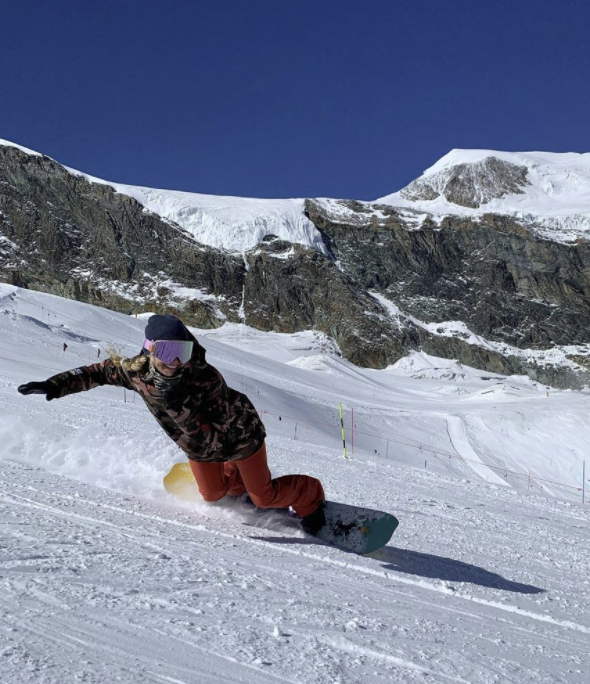 Born in 1985 in Connecticut, it was Lindsey's brother Ben Jacobellis that introduced her to snowboarding at the age of 10. 
And, just as his influence here has clearly made a huge impact on her life, she's seeking to do the same for others. 
When Jacobellis isn't training and competing, she's mentoring young athletes one-on-one, empowering future generations of snowboarders and other athletes. 
She is an inspirational leader and mentor for Super Girl Snow Pro, and loves to bond with a girl a little closer to home, her niece, by learning to play Disney songs for her on the ukulele. 
Exuding an "unreal level of competitiveness," Lindsey always plays to win. 
She is focused, driven, and determined, striving to excel and exceed expectations in everything she does, from racing and training, to surfing and running, from her many DIY projects to even playing music. 
She's a force to be reckoned with, a true champion both in and out of competitions. 
And, that's why Jacobellis drinks Lifeboost coffee, because such forces need proper fuel...
Coffee boasts many benefits that can fuel not just the bodies of athletes, but of each and every coffee drinker.
The problem is, not all coffee is created equal. 
Many conventional coffees contain blends of both high and low quality beans.
Many conventional coffees contain harmful molds and mycotoxins
And, many conventional coffees are grown using pesticides, fertilizers, and other harmful chemicals that are just plain bad for you.
Each of these things and more, completely negate the benefits to be gained by drinking coffee.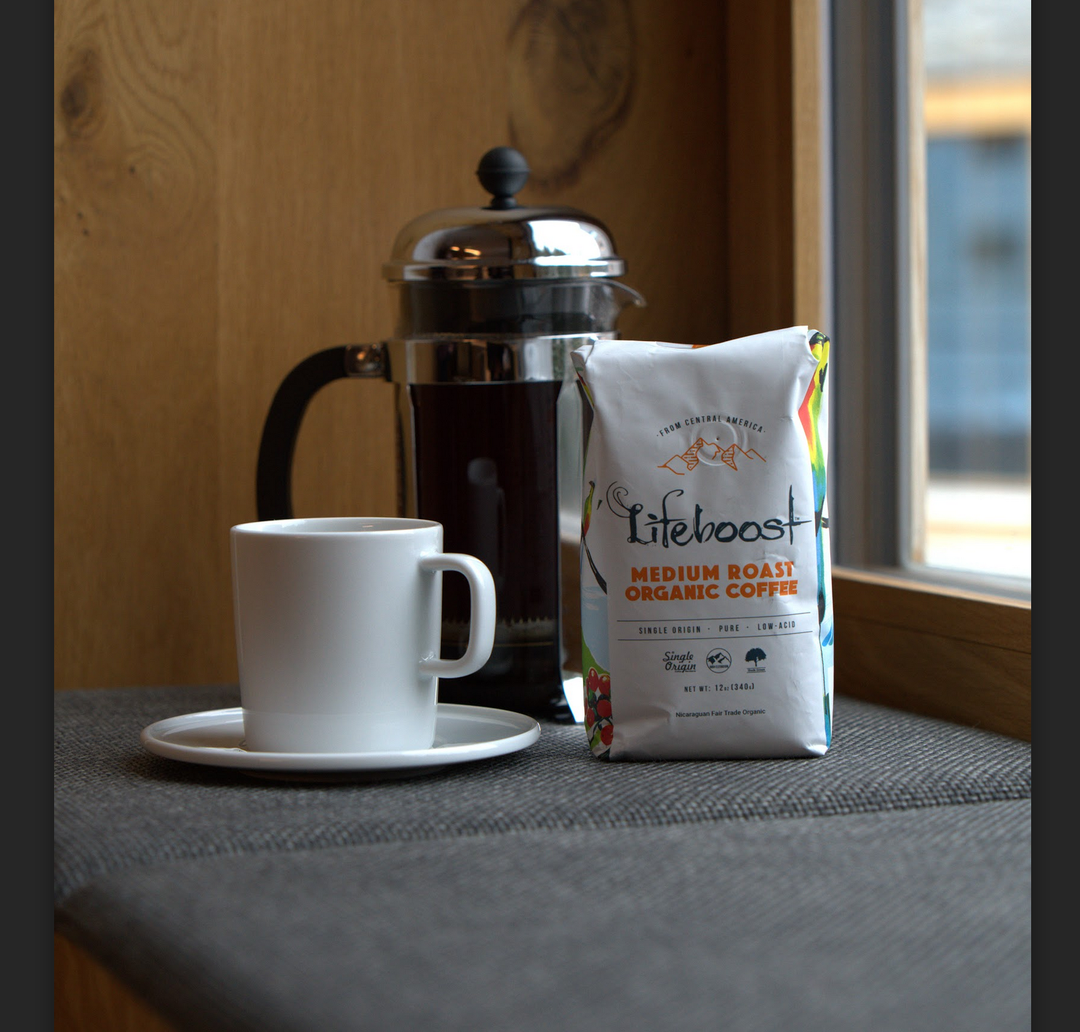 Lifeboost coffee is:

Certified Organic
Low Acid
Shade Grown
Mountain Grown
Single Origin
3rd Party Tested For Mycotoxins, Pesticides, Heavy Metals + 400 Other Toxins
From where Lifeboost coffee is grown, to how it is grown and processed...it's entire journey from plant to cup ensures a nutrient dense, clean, healthy bean. 

At Lifeboost we strive to bring you the cleanest, healthiest low acid coffee on the planet, and packed with all the healthy benefits a good coffee bean can give you, it's no wonder why Lindsey Jacobellis adds a daily cup of Lifeboost to her daily ritual. 
For a limited time, Use code LINDSEY10 at checkout to get a DOUBLE DISCOUNT and save an EXTRA 20% off a 3 or 6 bag bundle!

You can follow Lindsey's journey on Instagram right here: https://www.instagram.com/lindseyjacobellis/
References


https://www.smithsonianmag.com/arts-culture/the-11-things-you-didnt-know-about-wheaties-26523142/#:~:text=Where%20Wheaties%20Got%20Its%20Start,a%20minor%20league%20baseball%20team.
https://www.instagram.com/lindseyjacobellis/
https://www.lindseyjacobellis.com/
https://www.teamusa.org/us-ski-and-snowboard/athletes/Lindsey-Jacobellis
https://usskiandsnowboard.org/athletes/lindsey-jacobellis
https://www.britannica.com/sports/snowboard-cross
https://www.olympic.org/lindsey-jacobellis
https://usskiandsnowboard.org/news/skateboarding-not-crime-its-training
https://www.healthline.com/nutrition/top-13-evidence-based-health-benefits-of-coffee#TOC_TITLE_HDR_13
MEDICAL DISCLAIMER
This content is for informational and educational purposes only. It is not intended to provide medical advice or to take the place of such advice or treatment from a personal physician. All readers/viewers of this content are advised to consult their doctors or qualified health professionals regarding specific health questions. Neither Dr. Charles Livingston nor the publisher of this content takes responsibility for possible health consequences of any person or persons reading or following the information in this educational content. All viewers of this content, especially those taking prescription or over-the-counter medications, should consult their physicians before beginning any nutrition, supplement or lifestyle program.