Does Kalhua Have Caffeine?
Kahlua is a popular coffee liqueur that has been around for over 50 years. It is made from coffee, sugar cane alcohol, and vanilla beans. But does Kahlua have caffeine? In this post, we will talk about the ingredients found in Kahlua.
And whether or not it contains any of the same compounds as caffeinated drinks such as coffee. We will also discuss how much caffeine you would need to drink to get wired on just one night if you're drinking Kahlua instead of a cup of joe! To first answer the question, Kahlua does contain approximately 25 percent caffeine, similar to the volume you'll find in coffee. However, this doesn't mean it's a bad idea to consume Kahlua. Kahlua is about half the concentration of coffee. 
So even if you drink two cups in one night it would be equal to just drinking one cup of regular black coffee. The caffeine found in Kahlua will not dehydrate your body or cause any other effects as many people think.
Most information on Kahlua can get down to how much caffeine there is in the liqueur. However, they often overlook what makes up most of this caffeinated cocktail; sugar and cream! While these ingredients are common for making cocktails taste good, their purpose isn't the only flavor-related. 
It also masks some unpleasant tastes that might come from 25 percent alcohol content (50 proof) liquor. If you aren't a fan of strong alcoholic drinks then consider mixing your Kahlua with a cream soda for a tasty treat! The next time someone asks you whether Kahlua has caffeine or not, answer them in the affirmative and then share this post to clarify any details that they may have been looking for.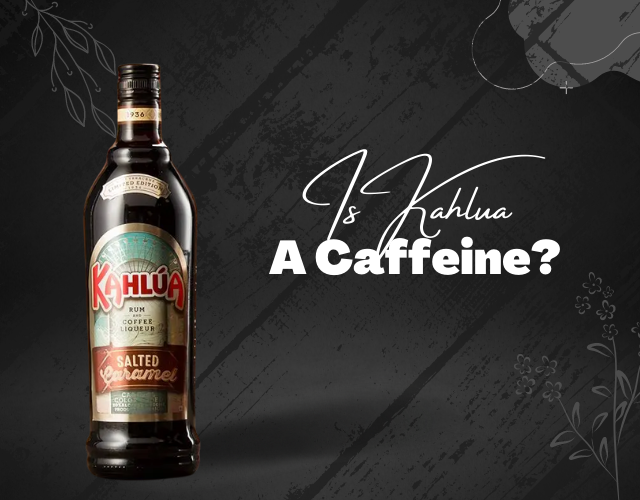 Is Kahlua a Caffeine?
Another common question that most people ask is whether Kahlua is caffeine. The answer to that question is yes. That's because it contains approximately 100 ppm caffeine. This simply means that about 100 ml/liter of product. 
For instance, 1.5 ounces of Kahlua drink is about 5 mg of caffeine. To help you understand this point better, note that 8 ounces of brewed coffee cocktails can have up to 200 mg of caffeine.
Advantages of Taking Kahlua in a Brew
There are many advantages of taking Kahlua in a cold brew. For example, some people prefer to drink this beverage mixed with milk or cream so the colder temperature will provide an ideal flavor and texture.
In addition, if you've been drinking coffee all day long but want something else for your after-dinner treat that is sweet and flavorful, then prepare yourself one glass of Kahlua with ice cubes. You can add chocolate powder on top before serving it to guests as well because they might find its taste scrumptious too!
Other Advantages
It's perfect for making an ice cream soda. You can use it to make a frappe or shake so you don't need to add too much sugar to your drink. Some people like adding Kahlua over their favorite desserts such as brownies, cheesecake, and crepes. It might also go well with puddings, pies, and cakes! The possibilities are endless when you want to take this liqueur without worrying about the alcohol content that will give you a buzz after drinking several glasses of it throughout the day. 
People who have made cold brews at home said they were able to save more time because they didn't need any effort heating water on the stovetop before chilling it in the refrigerator. You can also prepare several glasses of Kahlua at once with ingredients that are readily available in your kitchen pantry. Generally speaking, cold brew is the best way to go when you want something more refreshing than hot coffee but still have some caffeine boost on your system!
Are Tia Maria and Kahlua the Same?
No. Kahlua is a coffee-flavored liqueur while Tia Maria has similar flavors, but it does not contain caffeine and comes from the Caribbean. Some people believe that since Kahlua contains coffee, it will have caffeine.

There is a bit of conflicting information about whether the drink has any caffeine in it at all. However, there are some reports from consumers who say they feel more energized after drinking one glass of this liqueur versus another product with no caffeine content.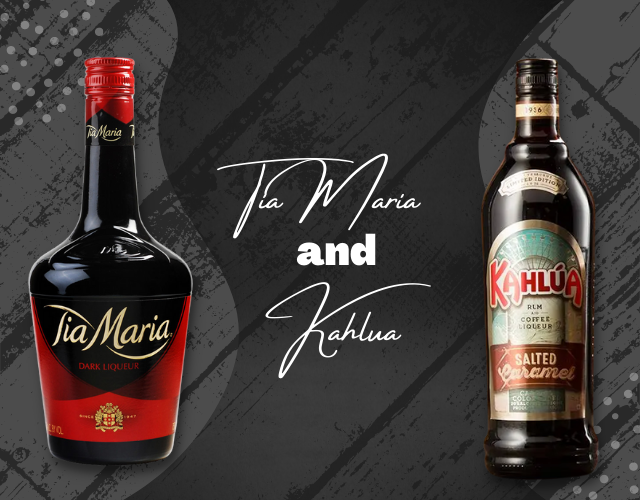 Which is Better: Tia Maria or Kahlua?
Choosing between Tia Maria and Kahlua highly depends on your preference. Kahlua is a coffee-flavored liqueur, while Tia Maria is chocolate and spice flavored. While both drinks are made from the same ingredients (alcohol base and flavors), Kahlua may be more appropriate for your tastes if you prefer coffee or sweet flavorings in liquors. However, Tia Maria has been around since 1854 and it's extremely popular throughout Europe. 
So even if you don't like Kahlua, try their competitor! If neither drink appeals to you much at all there are many other alcoholic beverages out there worth trying too. People have different opinions on whether they love Tia Maria or Kahlua better when mixed into cocktails and lattes.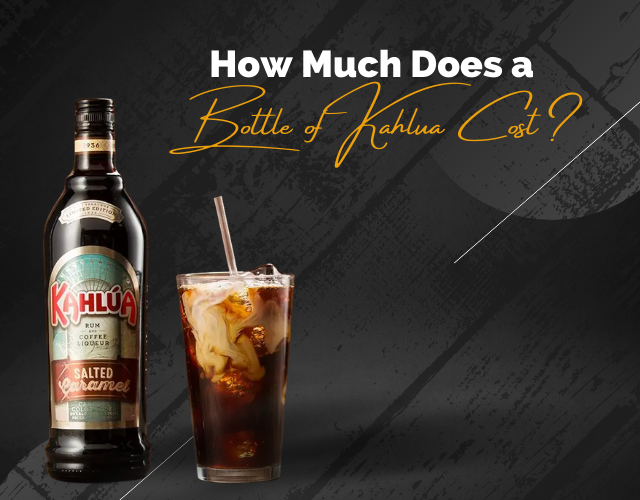 How Much Does a Bottle of Kahlua Cost?
The price of a bottle depends on the size. A small 375 ml bottle will cost you about $12, while 750ml bottles typically range from around 20 to 30 bucks or more depending on where you live and other factors like sales tax. The most common sizes are 750ml (the aforementioned one) which is for sale for between 25-30 dollars in Atlanta Georgia; with a 750ml bottle of the stuff costing around 15 dollars in Philadelphia, PA. There is no doubt that most people who drink Kahlua are doing so because they enjoy the flavor it adds to their favorite beverage(s). 
That being said, many people do not realize how much caffeine is actually in this popular liqueur. It can be argued that while some Kahlua drinkers aren't necessarily interested solely in its stimulating effects.
What You Should Note
It's important to at least want to know what you're ingesting into your body when you decide to enjoy a couple of shots or mixed drinks with this ingredient inside! Kahlua has about 35 milligrams of caffeine per fluid ounce. One eight (oz.) serving size of Kahlua will contain around 144mg of caffeine, which means you're getting more than half the recommended daily limit in just one drink! As far as deciding if drinking Kahlua and other similar drinks are right for you or not. 
Well, everyone's body responds differently to various substances they put inside it. Some people may be able to handle their liquor better than others do regardless of what type(s) they choose to consume. However, we can pretty much all agree that moderation with anything alcoholic. This also includes this beverage – regardless of how tolerable your body is to it. 
This means that if you want to enjoy Kahlua, make sure you do so in moderation and don't overdo the number of servings (i.e., one glass or bottle). You should also keep an eye on how much caffeine other caffeinated beverages like coffee, soda/pop, and energy drinks are providing for your body as well. That's because even though they're not necessarily alcoholic beverages per se', their high levels of stimulants can affect your heart rate just as much as liquor does.
Is Kahlua High in Alcohol?
Since Kahlua is made from rum, vodka, and sugar, it has an alcohol content of about 14% and 20%. This varies depending on the variety you select. Some Kahlua products contain caffeine as well, but it typically isn't very much: about half as much as in your average cup of decaf coffee (otherwise known as "coffee without the kick.")
What is a Cheaper Substitute of Kahlua?
The market is full of substitutes for Kahlua, but finding a cheaper substitute can be difficult. The most common substitute you will find for this type of liqueur is a coffee liqueur. 
Coffee liquors are not made from real coffee beans but have the aroma and flavor profiles that many people love about coffee drinks. If you want to drink something similar in taste to Kahlua without paying as much money - look into purchasing another form of comparable tasting alcohol.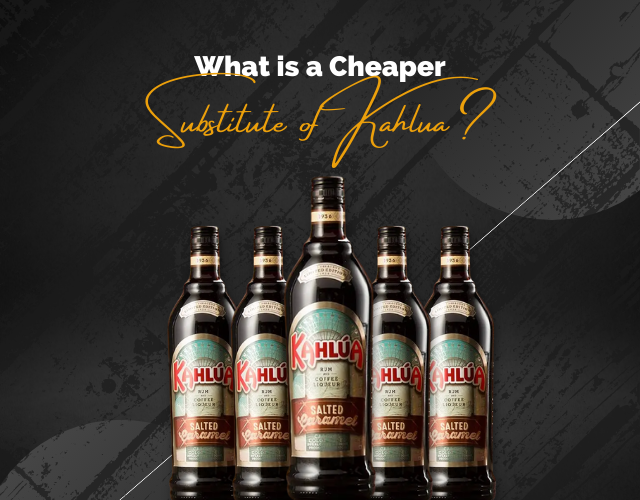 Conclusion
The fact that Kahlua doesn't have much caffeine makes it an ideal option to consider. If you enjoy a shot of coffee, it is recommended to rest your stomach with something that does not contain caffeine. 
However, a bit of Tia Maria is also not such a bad idea if you want to sample either of these two options. This will even help you understand the one that mostly tickles your fancy in the long run.
10% OFF our entire store with coupon code "10OFF" at checkout
MEDICAL DISCLAIMER
This content is for informational and educational purposes only. It is not intended to provide medical advice or to take the place of such advice or treatment from a personal physician. All readers/viewers of this content are advised to consult their doctors or qualified health professionals regarding specific health questions. Neither Dr. Charles Livingston nor the publisher of this content takes responsibility for possible health consequences of any person or persons reading or following the information in this educational content.
All viewers of this content, especially those taking prescription or over-the-counter medications, should consult their physicians before beginning any nutrition, supplement or lifestyle program.