5 Similarities Between Coffee And Alcohol That Prove These Beverages Are A Perfect Pair 
There are two things in this world that many people are very passionate about: coffee and alcohol! 

What? Did you think I was going to say religion and politics? Nah, we'll stick with positive, non divisive topics, and what's more positive than these two classic favorites? 
Coffee and alcohol have been paired for years, but this combo had somewhat slipped on the popularity charts until recently. 
Today, coffee is said to be the most popular beverage after water. So then, it's no wonder that coffee cocktails are once again surging in fame.
Cocktails featuring our beloved brews first made their debut back in the 15th century, and here's just a handful of reasons why we think they still make the perfect pair!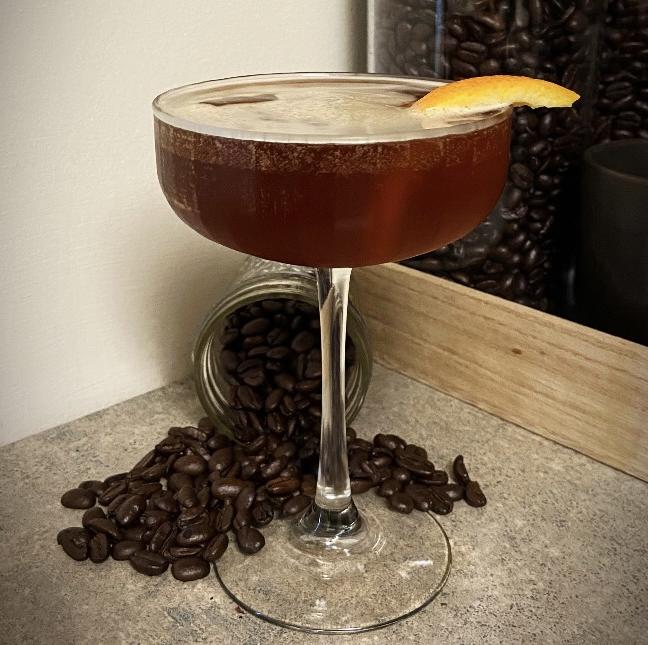 Take a look at a few of their similarities: 
Both beverages are favorites at social gatherings. 
We consume both beverages as a means of relaxation. 
Both drinks have cultural and historical significance. 
Both beverages are unique in their flavoring and people who drink them do so expect those specific, distinct flavors. 
Both beverages have what many find to be unexpected health benefits. 
So, I have to wonder, are there really any other beverages that accomplish each of those things in the same ways? 
I mean, what about sweet tea? A long-time popular, refreshing beverage, I suppose it could be said that it has made the list for preferred social gathering drink choices. 
But, that preference is primarily distinctive to only certain regions. And, it generally isn't known to fit into the varied, distinctive flavor category. 
Water is highly beneficial to your health, but is flavor really the ultimate thing that draws you to water? And, we don't typically go out with friends for a glass of water. 
Soda wins in the flavor category for many, but you're not going to find any health benefits in a 20 ounce bottle of cola. 
While, I'm sure that someone, somewhere, could find a random beverage that would pair equally with coffee and alcohol, you just can't deny that these two beverages seem to fit the definition of "two peas in a pod." 
Let's take a further look...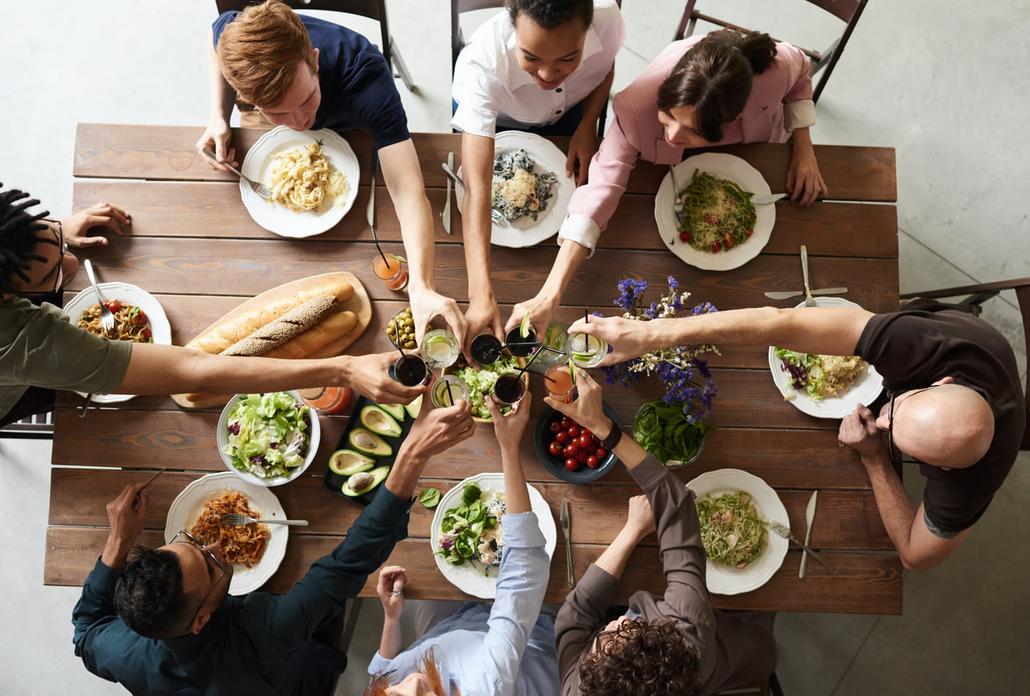 When you meet up with an old friend that you haven't seen in months or years, you catch up over a cup of coffee. 
When your weekly moms' group meets to fellowship, vent, and laugh together, you generally do so over a cup (or two) of coffee. 
When you're strolling through the mall, shopping with your best friend, you've got a cup of coffee in one hand. 
And…
When your exhausting work week has paused for the awaited weekend break, you meet up with friends for some much-needed, lighthearted conversation and fun over a pint of beer or a few cocktails. 
When you gather with your family for the holidays, you enjoy each other's company and catch up over a few rounds (and maybe even have an extra round when they inevitably get on your nerves). 
Or, when you meet your date for dinner, you enjoy one another's company and conversation over a meal and a glass of wine or alcohol. 
Both coffee and alcohol are classically centered around times of social gathering with friends, family, colleagues, and acquaintances. 
Both beverages are classically enjoyed amidst conversation, laughter, and sharing in a variety of social settings. 
Cultural And Historical Significance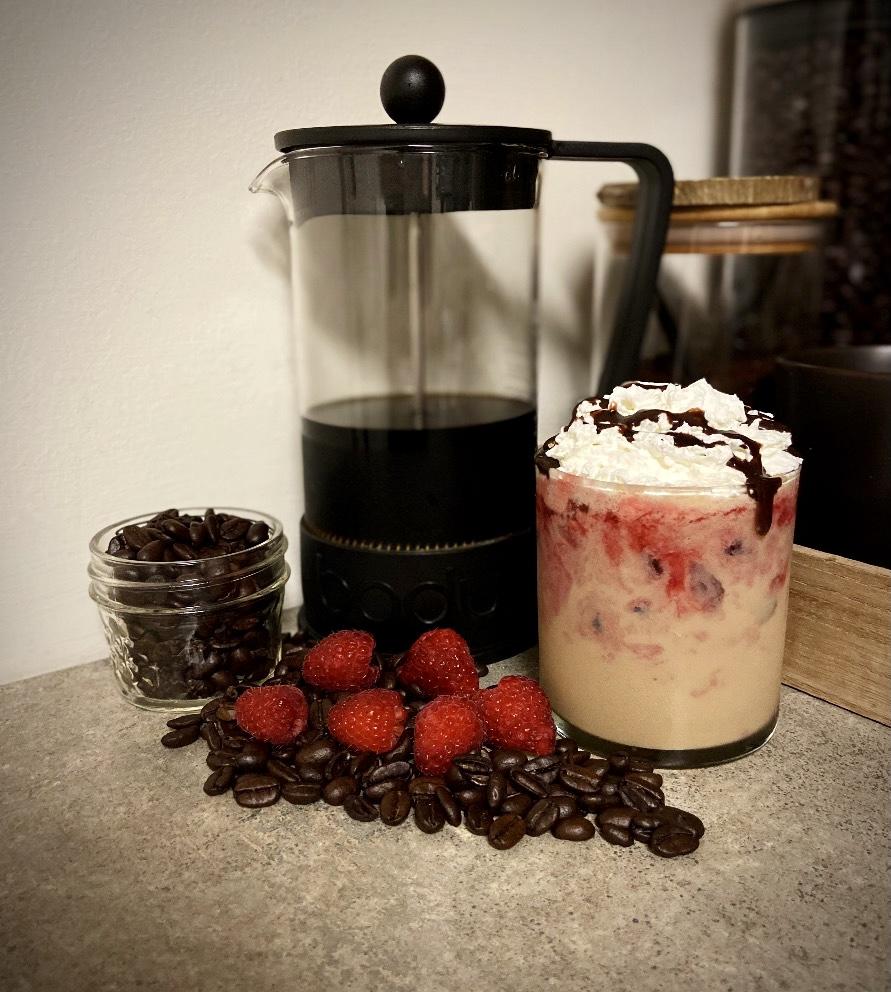 Coffee consumption is thought to have had a pivotal role in the rise of business and industry since as early as the 1500's when coffeehouses became a spot not only for meeting a colleague or friend for a cup of coffee but for the meeting of minds to exchange business ideas. 
Trade partnerships between Europe and Southeast Asia were formed and strengthened when Dutch traders introduced coffee plants to the tropical climates of Indonesia. Some of the most popular coffee varieties today are now grown in tropical climates due to this introduction. 
Breaks in the typical 8 hour work day were said to be originally introduced as a time for coffee. These breaks, initially termed coffee breaks, were written into union contracts shortly after World War 2. 
And...
Some evidence suggests that the development of agriculture, an industry on which we greatly rely today, was based just as much on the cultivation of grain for beer as it was for bread. 
Even dating back as far as biblical times, wine was a staple at wedding feasts. Most of us have heard of the biblical account of Jesus performing a miracle at one such wedding feast where He turned water into wine. 
Drinking alcohol was such an important part of ancient Greek culture that its use and lack of use is how the ancients determined who was a part of their culture, identifying the barbarians as those who did not consume alcohol. 
While coffee and alcohol are unique in the ways that they have separately impacted history and found their way into important cultural practices, you can't deny that both beverages have had their own roles in shaping various countries and cultures.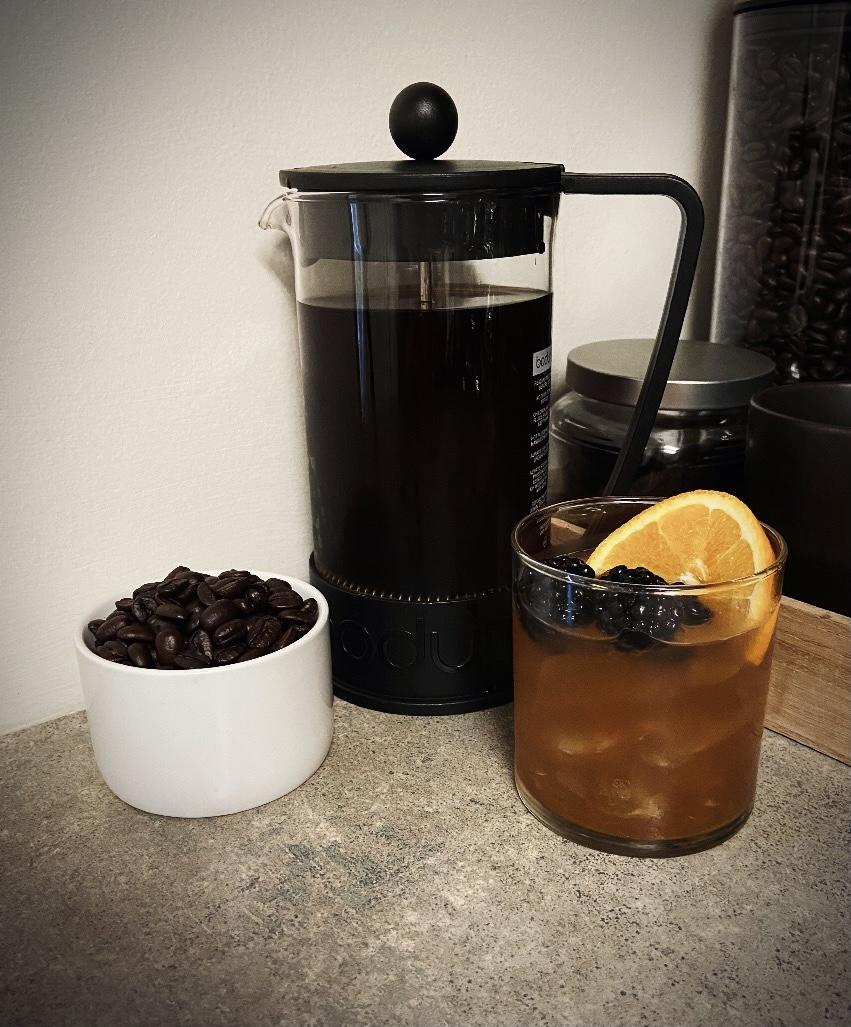 You awake before your spouse and children, and you relish in the brief moments of solitude. You breathe in the aromas of your favorite brew, and you are overwhelmingly relaxed as you sip the day's first cup of coffee in peace. 
Your morning has been crazy, hectic, busy, and you just need a moment to reset. You steal away to the break room and pull out your favorite coffee that you stashed away in a bag from home. You use the office coffee maker to brew a fresh cup, and for just ten minutes, your shoulders relax, your mind turns off, and you sip the bold, perfectly roasted coffee. 
The rain is falling steadily. The autumn leaves join the drops of rain, floating towards the ground with help from sporadic wind gusts. You grab a blanket, curl up in your favorite chair, and relaxingly sip your favorite brew slowly from your favorite oversized mug. 
And...
The day has been long...good, but long. You finish dinner then retire to your study. The glasses clink as you pour your snifter of brandy. You sink into the large leather chair in the corner for a quiet evening of reading and relaxation. 
Most nights nearing bedtime, you reach high into the cabinet above your sink and pull down a small wine glass. You open the bottle of pinot noir and slowly pour in 4-5 ounces. You sip slowly over the next moments as you compile the day's list of gratefuls, a time of reflection and much anticipated relaxation in your day. 
You are stressed. You are tired, but you just can't shake the burdens from your shoulders. You make yourself a cocktail and turn on your favorite television series. The burdens aren't erased, but for these moments, with each sip, the tension leaves your brow. The relaxing calm that you desperately needed has been achieved, and tomorrow you greet the day refreshed. 
While coffee is known for its caffeine content and energy provision, it is equally a component of some of our most relaxing moments of the day. 
Likewise, alcohol (in moderation) evokes the same relaxation, even if in a slightly different way as it is a known depressant to your central nervous system. 
Both evoke feelings of calm as they are often savored in solitude, peace, and quiet, providing a break, a release, and a method of relaxation.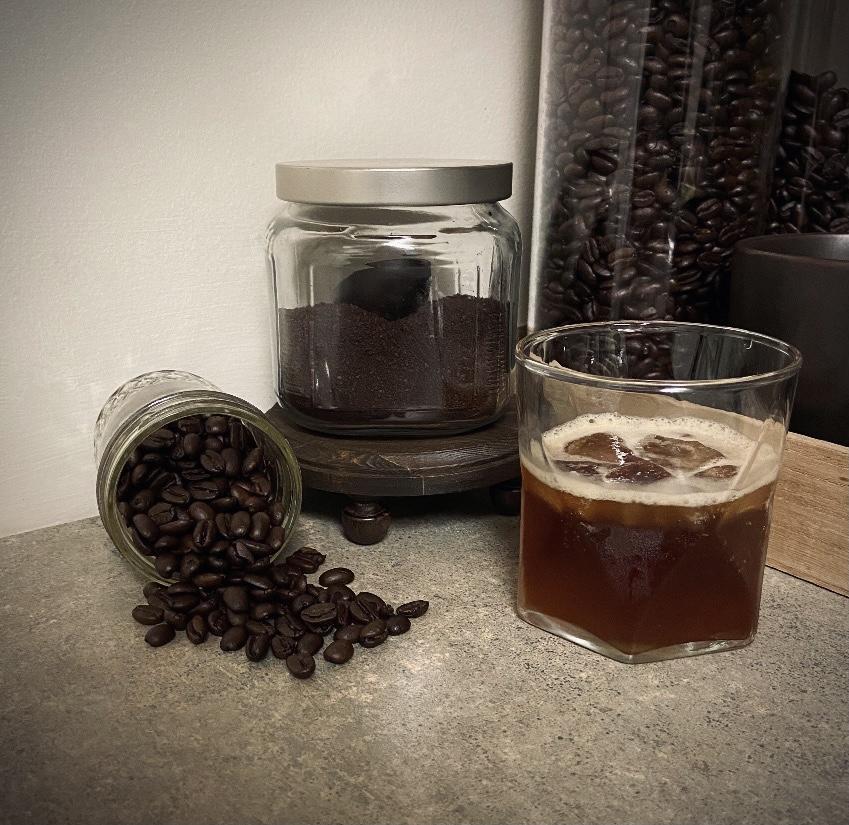 Single origin Arabica coffee beans grown in the mountains of Nicaragua are hand-picked, spring water washed, sun dried, and perfectly roasted.
The superior quality beans bring flavors of the region, and as you sip you detect undertones of chocolate and caramel. The coffee is smooth, and you slowly note a slight fruitiness in the background as well. 
Specialty coffee beans grown in West Java, Indonesia have a strong, bold body. The soil there is primarily volcanic and the resulting crop thus produces a coffee with a creamy, almost velvety smooth mouthfeel. As you sip, you detect its bright floral and spicy notes with a subtly earthy finish. 
A rare coffee grown high in a mountain range in Ethiopia is uniquely dried on raised beds to produce a decadent, nearly mythical coffee. The methods for cultivating the coffee are meticulously carried out so as you sip, you experience unrivaled flavor. Floral, sweet, strawberry, peach, smooth, rich, distinctly lush flavored coffee...all due to location of growth and pristine processing practices passed down through generations of coffee farmers. 
And…
Barley grown on the lush Ireland countryside receives water naturally from the Dungourney river. A blend of "rich pot still whiskey" and the finest grain whiskey is distilled three times for added smoothness. You slowly sip and detect notes of spice, vanilla, and nuttiness with a hint of sweet sherry.
A family recipe is passed down through generations. A blend of 70 unique herbs and spices are remembered throughout the years to produce this liqueur. Aged in ash barrels over time, saffron, Italian juniper, and Ceylon cinnamon are among the wide range of unique flavors you taste as you sip your cocktail made both perfect and distinctive from the liqueur's addition. 
A wine blend brings together the work of four separate vineyards. Families perfect growing, harvesting, and fermentation practices throughout the course of many years. These family practices collide resulting in a unique experience as you savor black and red currants, a hint of blackberry and dried raspberry. The citrus and acidity of blood orange is underscored by baking spices and dried floral. The tannins, the texture...a masterpiece. 
Coffee and alcohol both have such incredible depths of distinct flavor that you can even take classes on how to train your palate to recognize those nuances of flavor (and aroma) in either beverage. 
Ever been to a water tasting? No? Me neither. Though unique, coffee and alcohol are in a class of their own when it comes to unrivaled and unprecedented flavor.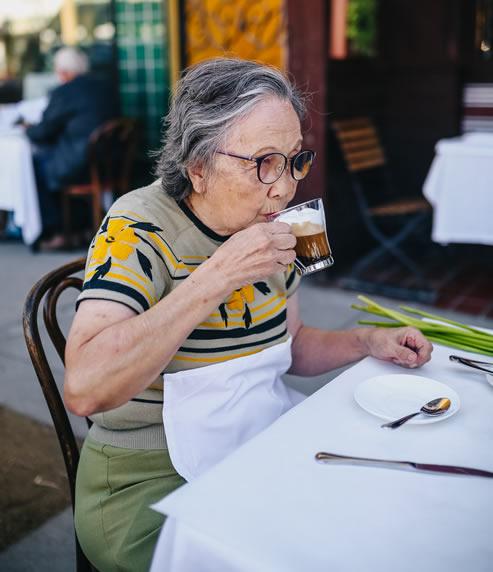 Just one cup of coffee a day can reduce your risk of death from liver cirrhosis by 23%, and it lowers your risk of liver cancer by 15%. 
Drinking 2-3 cups of coffee per day lessens your probability of getting cancer in general by 18%, and the same number of cups per day reduces the risk of gout by 22% in women.
Drinking 3-5 cups of coffee per day reduces the risk of Alzheimer's disease by 65% and decreases signs of coronary artery calcium. 
And…
Drinking small doses of tequila has been known to improve digestion and improve overall gastrointestinal health by increasing good bacteria in the gut. 
Moderate alcohol consumption (defined as 1 drink per day for women and 2 drinks per day for men) may reduce your risk of developing and dying of heart disease, as well as lower your risk of stroke.
Some wines contain powerful antioxidants that reduce oxidative stress within the body aiding in the body's fight against cancer and other diseases. 
Many people are surprised to hear that both coffee and alcohol have numerous health benefits. 
We generally hear of the dangers of alcohol, but when enjoyed responsibly in moderation, your health not only doesn't have to suffer, but it may be enhanced!
When Coffee Meets Alcohol
Coffee cocktails just seem to make perfect sense! 
As we've seen the similarities in both when and why these beverages are enjoyed, pairing them becomes an intriguing, and no-doubt delicious, no-brainer. 
Coffee cocktails create a certain feel. There's an expectation that comes with each sip. 
Maybe you're having a coffee cocktail at brunch in the place of a classic mimosa. You expect a bit of energy from the java, a bit of smoothness from the alcohol. You're having a treat amongst friends or family and you expect a relaxed atmosphere. 
Coffee cocktails meet those expectations. 
Maybe you've had a long day or week at work or home. Life's stresses compound and you make yourself an espresso cocktail expecting your nerves to calm and your body to relax. You expect a potentially peaceful time to unwind before bed.
Coffee cocktails can meet those expectations. 
Or, maybe you're with friends or family. You serve coffee cocktails expecting to kick back, enjoy one another's company, let loose, and perhaps even celebrate an event. Whether you're toasting to new days ahead after a promotion, to old friends and precious memories, or to another year on this planet…
...coffee cocktails can meet those expectations as well. 
So, whether you're ready to celebrate, unwind, toast, or relax, the combination of coffee and alcohol can deliver! 
And now, Lifeboost not only delivers great tasting, healthy coffee, but we also have you covered when it comes to coffee cocktails! 
At Lifeboost we strive to bring you the healthiest coffee on the planet. 
And now, you can bring health to cocktail hour with 40 different ways to use the healthiest coffee on the planet in these tasty, boozy treats! 
Try out classics like Italian coffee or a Spanish Carajillo in the first section containing 30 coffee cocktail recipes. 
Or, check out the last 10 recipe selections for a coffee cocktail that you can pair perfectly with most any holiday, from Valentine's Day, to Halloween, to Christmas, and more.
From our classic roasts to our flavored selections, no matter which you choose, you can rest assured that your Lifeboost coffee choice is: 
Single origin
Shade grown
Mountain grown
Sustainably farmed
GMO free
3rd party tested for mycotoxins + 400 other toxins and heavy metals
Low acid
Specialty Bean
Now, you can incorporate your favorite cup of coffee into your (sure to be new favorite) cocktail as well!
References:
https://www.mydomaine.com/cold-brew-coffee-ratio#:~:text=According%20to%20Food52%2C%20the%20optimal,cold-brew%20coffee%20at%20home.
https://www.goodfood.com.au/drinks/coffee/roadtest-making-coldbrew-coffee-uses-a-lot-of-beans-is-it-worth-it-20170502-gvxggc#:~:text=To%20put%20it%20bluntly%2C%20cold,batch%20of%20hot-brewed%20coffee.
https://www.chowhound.com/food-news/168408/cold-brew-and-iced-coffee-what-is-the-difference/
https://vinepair.com/articles/cold-brew-coffee-guide-2019/
https://clivecoffee.com/blogs/learn/how-coffee-extraction-works
https://www.homegrounds.co/guide-to-cold-brew-coffee/
https://www.roastycoffee.com/cold-brew-coffee/
MEDICAL DISCLAIMER
This content is for informational and educational purposes only. It is not intended to provide medical advice or to take the place of such advice or treatment from a personal physician. All readers/viewers of this content are advised to consult their doctors or qualified health professionals regarding specific health questions. Neither Dr. Charles Livingston nor the publisher of this content takes responsibility for possible health consequences of any person or persons reading or following the information in this educational content. All viewers of this content, especially those taking prescription or over-the-counter medications, should consult their physicians before beginning any nutrition, supplement or lifestyle program.