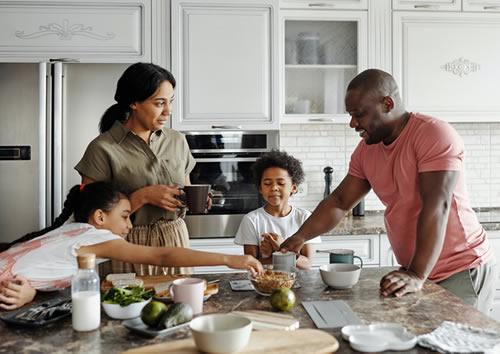 10. Little things are big things
Remember when you first started dating your significant other? Remember the newness? 

I would venture to say that during that time you engaged and took delight in all kinds of little things. 
Did you gaze into each other's eyes? Did the compliments abound? Were small touches never lacking? Was your flirting game on point? Did you write letters to one another (do people still do that...or is it all texting all the time now)? Did you make him coffee in the mornings? Did you know exactly how she liked her tea? 
All of those small things made big differences in those first stages of your relationship, right? So, if those little things have gone away...may I ask, why? 
Life. Kids. Work. Age. Time. Conflict. Change. ...right? But, those are just excuses. Excuses rob connection and fulfillment in your relationships (all of your relationships). 
Don't become complacent. There is no room for it in your relationship with your significant other.


Complacency and connection are sworn enemies. And, when complacency permeates a relationship, connection goes out the window. 
So, think of all of those little things you took delight in doing at the beginning of your relationship. Now, commit to bringing them back if you've presently been making excuses to forego them, and relish in the renewed excitement and connection they bring.