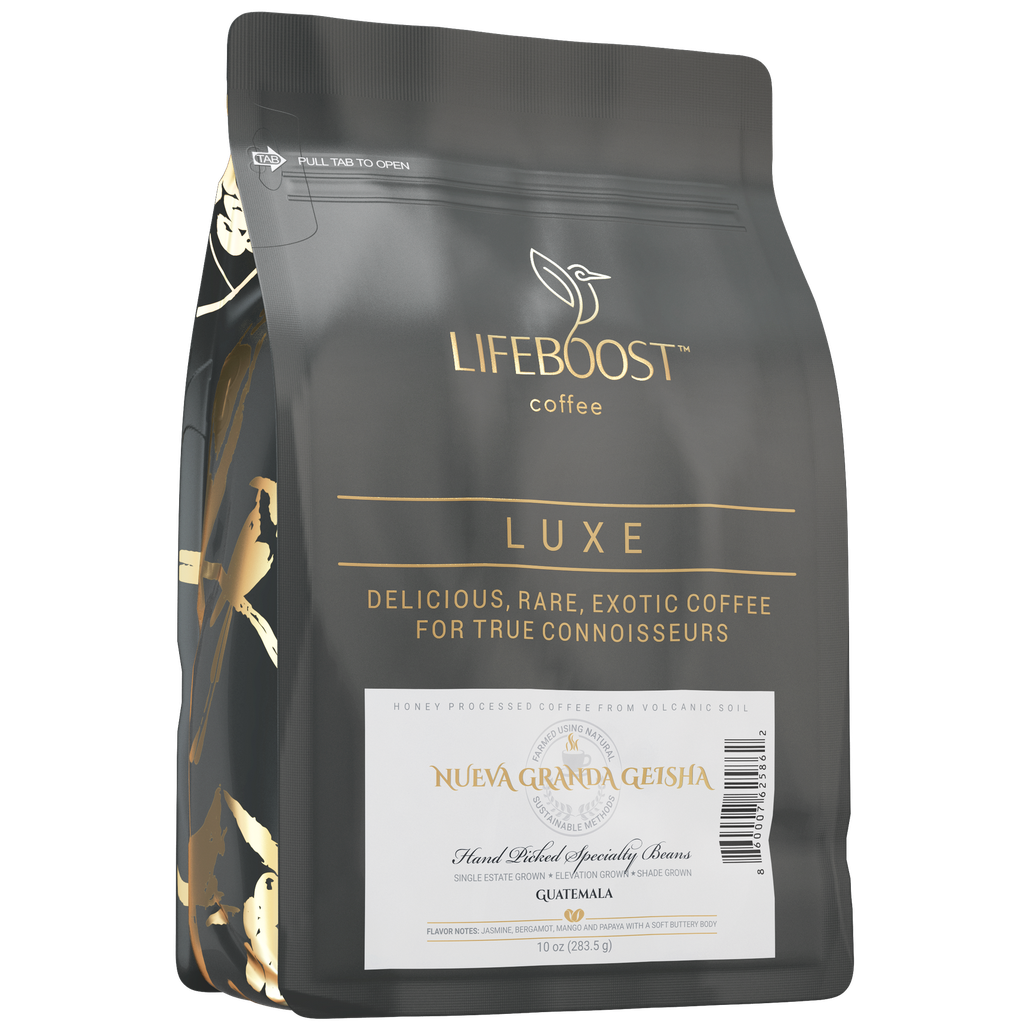 Lifeboost Organic Espresso Coffee Beans
These beans have passed the organic test of approval by the United States Department of Agriculture. Select farmers slowly grow the beans on the shady mountain slopes of Nicaragua. The beans are handpicked to ensure that only the best are reserved for use. After picking, the beans are rinsed in spring water. They are allowed to ferment for just over a day.
After they have fermented, the workers can easily skin the beans. To facilitate the drying process, the beans must be spread out. Each bean absorbs natural Central American sunlight during the drying process. Once they are dried, they are roasted to a dark roast perfect for your cup of Java.
Because these beans have the organic stamp of approval, strict organic handling is applied during all stages – growth, harvesting, drying, and roasting to ensure you get the best product available. No chemicals or pesticides are used. This will eventually impact the unique taste of the 100% Arabica beans.
These beans have an intense caffeine kick which should satisfy any coffee junky. They have a unique flavor with overtones of chocolate and caramel and subtle fruity tangs. This satisfying and unique blend has justly earned its popularity.