Kahlua and Milk – What's the Deal?
What can we say about Kahlua and milk? Well, for one thing, it's a delicious combination. If you're looking for something sweet and easy to make, this is your go-to cocktail. After all, what could be easier than combining two ingredients that are already in your kitchen?
Kahlua is a coffee-flavored liqueur that is typically mixed with milk or cream. It's one of the most popular alcoholic beverages in the world and has been produced for over 80 years. Kahlua can be used to make many different cocktails, including White Russians, Black Russians, Mudslides, and even Hurricanes!
For those who love a good cup of coffee, Kahlua and milk is excellent choice. Many people think that the two ingredients are only meant for desserts. But they're surprisingly versatile when it comes to drinks. In this blog post, we'll explore how you can use these two ingredients in your morning routine to start with a bang!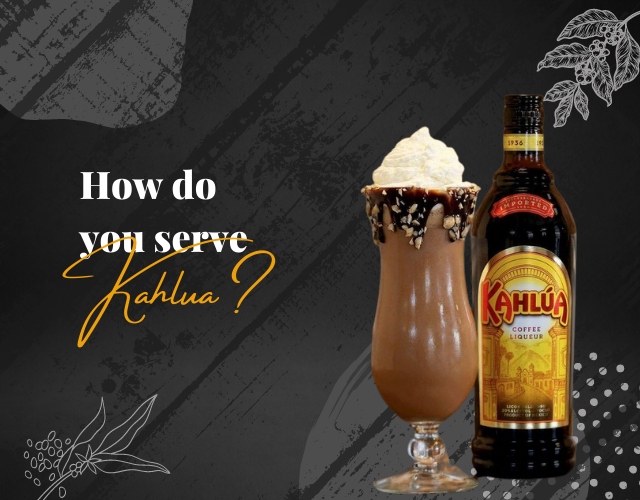 How Do You Serve Kahlua?
Traditionally, Kahlua is served with steamed milk. People often consider this a winter drink but it can be enjoyed year-round if you like cold coffee drinks. Some people prefer their Kahlua without the added dairy (or vice versa) and instead opt for Kahlua over ice or on its own. Feel free to try both ways and see which way suits your taste buds best! 
The traditional method of preparation involves using steamed milk that provides an excellent base for sipping alongside the rich chocolate flavor of the liqueur.
Can You Drink Kahlua Alone?
Definitely! You can drink Kahlua alone. Kahlua is a liqueur with a wonderful coffee taste. It can be consumed straight up, with ice, or incorporated into mixed beverages.
Kahlua is a liqueur made from rum, sugar, vanilla bean, and Arabica coffee. Even though it's not particularly strong, the drink has a distinctively sweet flavor. This makes it an essential hostess gift item.
It's made out of coffee beans, so it has a caffeine content of 10 milligrams per 100 milliliters (4.85 mg in every 1.5 oz.). It's significantly less than what an 8 oz. cup of coffee contains (about 200 mg).
Kahlua goes well with a variety of beverages and may easily be integrated into everything. This may include martinis and shakes, with no end to the exotic combinations you can create. The first Kahlua was created in Mexico and introduced to the United States in the 1930s by Jules Berman. Kahlua is the most well-known Mexican alcoholic beverage after tequila.
While Kahlua can be enjoyed straight, the fact that it mixes well with a variety of delicious beverages makes it appealing. There are no restrictions on mixing up wonderful combinations using this liqueur. Kahlua has a lot of personality and will add a lot of taste to your cocktail.
Whether you're brewing coffee liqueur at home or buying it from the store, you can use it in a variety of ways. You might drink your coffee liqueur alone, use it in sophisticated cocktails, or enjoy a more basic version.
Here are some of the drinks you can enjoy with Kahlua:
Milk
Ice cream
Iced coffee
Whipped cream
Chocolate syrup
Hot chocolate
Will Kahlua Keep Me Awake?
Kahlua is a coffee-flavored liqueur, and it will not keep you awake. Kahlua contains less caffeine than an actual cup of coffee. Therefore, the effects should be much milder and shorter in duration.
The amount of caffeine can vary depending on how you like to prepare your drinks. If you use more Kahlua or add ice before drinking, it means there will be even less caffeine per serving. It can be about half as much as one cup of decaf.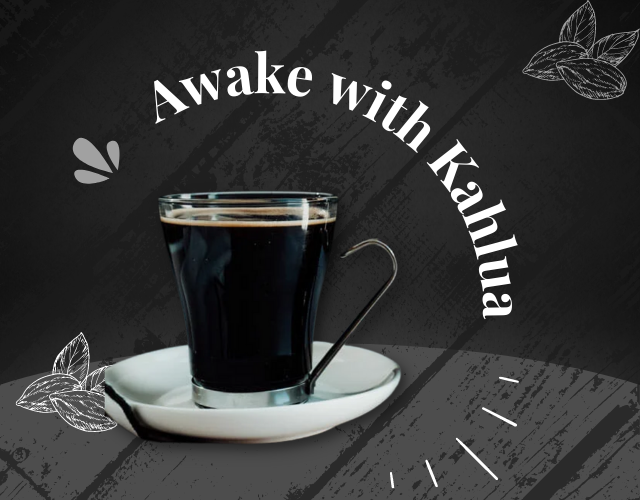 Why Would I Need More Caffeine?
Caffeine is often used for various medicinal purposes such as pain relief from headaches and boosting energy levels. It could also help with weight loss by stimulating metabolism. People who need to stay up late for work or study might also enjoy an extra caffeine boost.
Caffeine is a diuretic, meaning that it causes the body to lose fluids by increasing urination. This can lead to dehydration and other negative effects on your health. So you should limit the consumption of caffeinated beverages throughout the day.
Can I Combine Kahlua with Alcohol?
Yes! The possibilities are endless with Kahlua--you could even try combining it with some vodka! You don't have to worry about a bad reaction between these two substances because they're both already alcoholic drinks.  Vodka has around 40 percent alcohol content while coffee liqueur typically contains only 20 percent. It's safe but always good practice to avoid excess drinking in order to protect yourself from potential negative effects.
Can I Use Kahlua in a Cooking Dish?
Yes! Just like vodka, you can combine your Kahlua with a variety of dishes from appetizers to main courses. You might try putting a little bit in brownies or cookies for an extra kick. Or use it as the base sauce for various meats. The possibilities are endless when cooking with this sweet addition!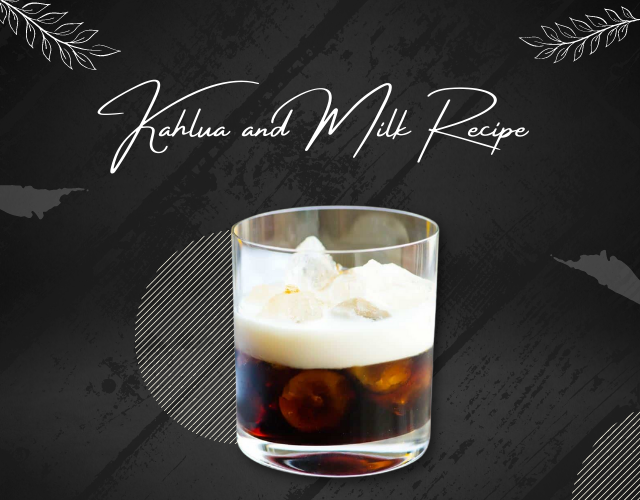 Kahlua and Milk Recipe
Preparing Kahlua with milk takes approximately 5 minutes since it's quite simple. Here is how to do it properly.
Ingredients:
Two fluid ounces of Kahlua
Three fluid ounces of cold milk
Procedure:
Combine the two fluids in a highball glass and mix properly to ensure the taste is exactly how you want it. If you want delicious variations, you can try either Kahlua mocha, Kahlua French vanilla, or Kahlua hazelnut.
White Russian Kahlua
People normally confuse white Russian Kahlua with black Russian Kahlua. While these two are almost similar, they tend to differ in various ways. Black Russian Kahlua is pretty easier to make compared to white Russian Kahlua. 
White Russian Kahlua Recipe
Ingredients:
1 glass
Ice cubes
Two ounces of vodka
One ounce of Kahlua
One ounce of heavy cream
Procedure:
1. Fill the glass with the ice cubes and add two ounces of vodka
2. Add the one ounce of Kahlua and one ounce of the heavy cream
3. Mix appropriately
4. Serve
Black Russian Kahlua Recipe
Ingredients:
1 glass
Ice cubes
One ounce of Kahlua
One ounce of vodka
Procedure:
1. Take the glass and pour the ice cubes inside
2. Add one ounce of Kahlua and the other ounce of vodka
3. Mix properly
4. Serve
Some people prefer to drink their Kahlua straight up without adding anything else. If so, it's best not to add ice cubes for dilution purposes due to the possibility of damaging your teeth.
What Other Things Can You Mix with Kahlua?
Mixing Kahlua with other ingredients is a great way to experiment and come up with new drinks. You can mix Kahlua with ice cream floats, you can create a mudslide cocktail with Kahlua, or even gingerbread martini. 
Therefore, there's a lot you can do with Kahlua. What you need to ensure is that you're following the right recipes to make something that will be worth drinking. You can check out other unique ways to make coffee cocktails with Kahlua.
What Do You Call a White Russian without Vodka?
A White Russian without vodka is known as a "Black or Tan". A Brown Cow does not contain either milk or ice cream. In the United States, a Black and Tan is most commonly known as a combination of half-and-half stout (such as Bass). And pale ale poured into a pint glass simultaneously.
What Can I Use Instead of Vodka in a White Russian Kahlua?
If you don't want to use vodka in a White Russian, there are some other options. You could try using rum instead of the traditional vodka for this drink. Another option is to experiment with different liquors. 
Do this until you find one that suits your tastes and works well with the Kahlua and milk combination. If all else fails, make sure not to skip out on adding an extra splash or two of Kahlua into your glass!
Whisky is made from grains, which can be wheat, corn, or barley. Whisky is distilled to remove impurities and the result is colorless with high alcohol content. The different types of whisky are largely determined by how long they have been aged in casks e.g., 12 years vs 18 years. 
Also important is where it comes from (e.g., Scotland). It's common to drink whisky mixed with water but some people prefer mixing it with milk as well! While many would agree that sounds unusual at first glance, there are some compelling reasons behind this choice.
Is Alcohol and Milk Bad?
The answer to this question depends on your specific situation. However, for most adults who are otherwise healthy, there shouldn't be much concern about having milk with Kahlua.
Conclusion
Kahlua and milk work perfectly fine and they deliver an excellent cocktail that you can enjoy any day. It's an authentic Mexican drink that is popular in many countries outside of the United States. You can start by grabbing a shot glass (or two). 
Measure out one part Kahlua, pour in some ice-cold milk until it reaches half of your cup/glass. Stir well with a spoon or straw before enjoying! There are numerous variations to this recipe. But there are some constants that you can rely on when producing your own rendition at home.
10% OFF our entire store with coupon code "10OFF" at checkout
MEDICAL DISCLAIMER
This content is for informational and educational purposes only. It is not intended to provide medical advice or to take the place of such advice or treatment from a personal physician. All readers/viewers of this content are advised to consult their doctors or qualified health professionals regarding specific health questions. Neither Dr. Charles Livingston nor the publisher of this content takes responsibility for possible health consequences of any person or persons reading or following the information in this educational content.
All viewers of this content, especially those taking prescription or over-the-counter medications, should consult their physicians before beginning any nutrition, supplement or lifestyle program.