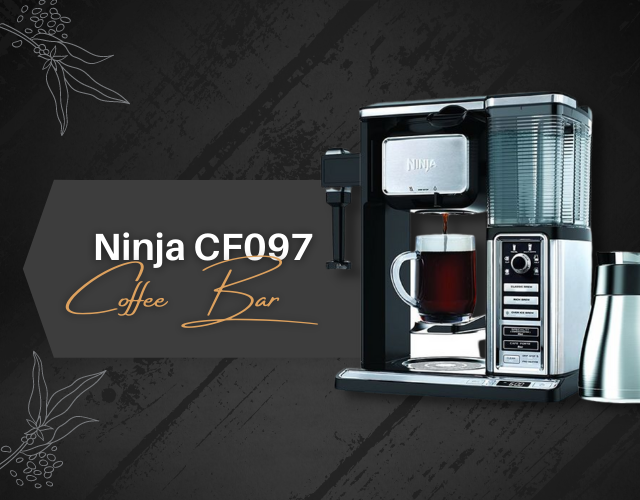 Ninja CF097 Coffee Bar Brewing System 
Being among the earliest models, it comes in a size that could turn you off. At 15 x 11.3 x 16.3 inches, it just takes too much space on your kitchen counter. Then again, do not judge the coffee maker by its look, as the size comes with much versatility.

Its size makes the CF097 Ninja coffee maker able to brew all cup sizes, may it be for a single cup or a full carafe. Aside from that, it also offers five brewing options to have different brews every single working day. No more boring coffee.
It has a 10-cup capacity, so you can invite friends to enjoy a cup. If you want it to look fancy, the built-in frother will do the trick for you. It comes with a thermal carafe, but if you want one that offers glass, you may want to look at CF091.
It has a removable water reservoir that can hold up to 50oz. But having said that, you must be willing to trade off some of your counter space. It also has to be manually shut off, so there are those simple trade-offs if you go for this one.