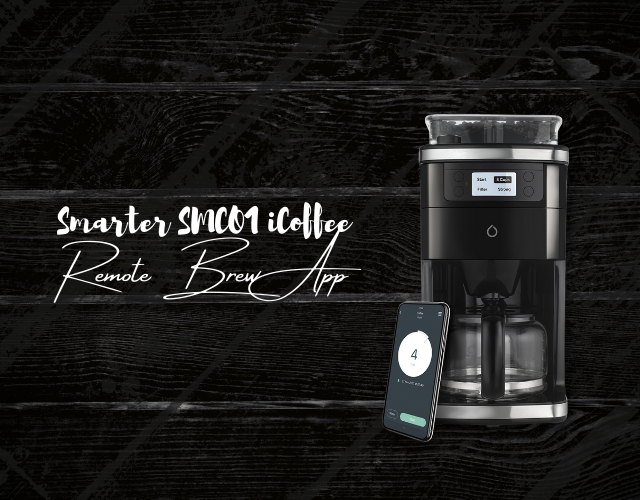 8. Smarter SMCO1 iCoffee Remote Brew App
SMCO1 is bigger than the other coffee makers we listed here. The carafe can hold 1.5 liters.
Features
It comes with an interchangeable color panel, so it would go with any kitchen décor changes that you might have. The panels can be red, black, or cream. It can be controlled manually using buttons and a 3.5-inch LCD. It can also be operated remotely using the Smarter phone app. 
The great thing about this model is its technological flexibility. It can work with Amazon Alexa or Amazon Echo, Google Assistant, Nest, and others. And it can pair with several devices allowing each member of the family access.
Although it's made from plastic, it's still eco-friendly because it uses a reusable filter. It also features a heavy-duty burr grinder to make sure you have freshly ground coffee for every brew. 
What can the Smarter app do:
You can manage the following setting using the remote control:
·  Schedule brewing time
·  Set alarms
·  Choose strength of coffee
·  Adjust brew volume 
·  Choose grind setting
·  Check water content in the reservoir
·  Brew your coffee upon getting home using the home mode
·  Restocking coffee supplies by ordering from partner companies