From the desk of Dr. Charles Livingston:
Johns Hopkins Medicine recently reported that, according to the Dietary Guidelines for Americans, "it's safe for most people to drink three to five cups of coffee a day with a maximum intake of 400 milligrams of caffeine." (source)
They reported multiple benefits of drinking coffee, including the following:
Coffee drinkers are less likely to die from some of the leading causes of death.
Coffee...contains antioxidants and other active substances that may reduce internal inflammation and protect against disease.
Dark roast coffee decreases breakage in DNA strands, which occur naturally but can lead to cancer or tumors if not repaired by your cells.
...coffee drinkers - decaf or regular - were 26 percent less likely to develop colorectal cancer.
Coffee is chock full of substances that may help guard against...Alzheimer's disease and heart disease.
With all these benefits, however, there's a big risk in drinking coffee: pesticides, mycotoxins, and molds.
One research study found that 91.7% of the coffee samples they tested contained molds. (source)
So what do you do?
This coffee is clean, healthy, non-GMO, pesticide-free, and as pure as you can get with just one simple ingredient: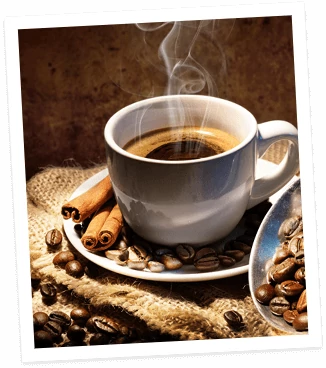 Oh. My. God.
This was it.
I don't even remember the name of the coffee shop.
But I remember the taste. Like heaven in a cup.
It was to that coffee that I've compared everything else.
And nothing measured up, until now.